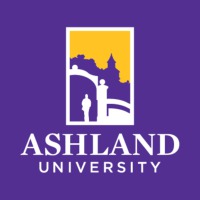 Yes, yes. I realize that it's been like three years since I've taken the opportunity to write anything aside from papers, emails, and angry letters to the editor (*note: no actual letters to the editor were written). But that was then and this is now.
Now I am embarking a new adventure.
After 10 amazing years at the University of Saint Francis, I'm turning in my keys, saying goodbye to some awesome folks (you know who you are) and I am taking a leap to head into the unknown (yes, I admit it, Steven Curtis Chapman hit my play list a number of times this past two months). As a way to share this adventure with those I am leaving to their own devices, as well as those who often wonder what I am doing with my life, I thought it was a good time to pick up the digital pen and get back to writing some thoughts down. I will still probably fade out after a few weeks, but hey, it's free entertainment so no complaining.
I am often asked how did you get here? I thought you were happy at USF, that you'd been promoted to being in charge of IT, why would you leave? All of those things are true. I couldn't be happier with the people I work with and I enjoy the mission and heart of what the sisters are trying to do at the university, but sometimes you just have to take a leap to get to where you want to go next. I'm not sure where that is, but I do know when it reveals itself, I want to be free to jump. Taking the job at Ashland gives us the opportunity to shed the last of our debt (i.e. house), serve at a larger university, and live near a city like Columbus (we are 15 minutes away from Koalas). They are supportive of my desire to get a PhD (USF was as well, just for the record) and it gives me an opportunity to get back into learning technology and teaching (which is what I hope my PhD work will be in). The team of people that I get to work with are passionate and hungry for a partner who can help them achieve what they want to do (again, so did the great folks at USF).
It is easy to get comfortable in life. To get stuck in a rut, caught in a system, and give into group think. Sometimes there is nothing wrong with where you are at, you simply need to do something new and different. This is it. This is that chance to do that. Ashland spoke up first (sorry Purdue) so that's where we are headed.
These are the records of my adventures here.