Naked… in a Purely Facial Hair Sort of Way
An article by
Don Quixote
No Comments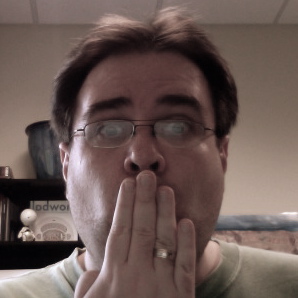 So this is completely random and has nothing to do with anything (well it will eventually, watch as I masterfully weave my tale and then bring it back home with some real life application – I'm not sure how I'll do that just yet, so I will be as shocked and surprised as you are), but I thought I would share it none the less.
Yesterday I had to shave off my beard. Yeah, I know weird right (that's part of the reason why I didn't go to work for 2 days, I would have hated to freak out the folks at work). I look like I'm 15 without my facial scrub, like some kid too young to be leading a team at a University and certainly too young to be teaching a Grad class or to have a two boys 10 & 12.
Plus my Michelle hates it. A lot. I mean like wouldn't even look at me hates it.
See every couple of years I get these dry patches of skin that I can't get to because of the thick foliage that occupies a large portion of the surface area of my face. So off it goes. Apply some cream for a day or two and bingo, good for another 3 or 4 years.
But here's the really interesting part that. For the first time in about 4 years, my face was hair free. I mean totally. Then the freakiest thing happened; the AC kicked in. Shocking i know, but it totally freaked me. I felt a breeze. I mean actual air moving across the sensation of my skin. It was an on sensation because I was only keenly aware of it around my mouth and along my jawline. These pulsing waves of cool air and I was amazed.
It didn't end there, I had the day off yesterday and I went to take a nap (I know, that's how you know when you are getting old). My wife had left a T-shirt on the couch and I went to smell it, and as I did it brushed again across my face. WHOLLY COW! The tactile nature of that soft cotton was fascinating. Then I became a man possessed. I picked up Flash (one of our cats) and rubbed my chin on his head (as he is so keen to do to me), I splashed water on my face both hot and cold anything I could get my chin on I experienced all the new (or rather forgotten) textures. My mind was open to a whole knew world.
Okay, I admit, that last part was more serialized than reality, but you start to get the point. Most of you cannot relate to what that experience is like. You are so used to taking in those experiences that you've become accustomed to them. They have no newness to them, they are common place, they are every day. You take that base line knowledge for granted.
As an educator, I sometimes have the tendency to do the same thing. For those of us in the technology field it's even worse.
Technology is my every day experience. I live it, breathe it, wallow in it in all areas of my life. From my computers at work, to my computers at home. Digital this, can HD that. TVs, personal media players, iPhones, Macs and PCs. I take it for granted; it just makes sense to. I forget that for some this is a whole new world.
That was made painfully aware a few weeks ago when I was asked to do some computer training for our Operations staffers as they are moving online with their forms and their communications. One of the classes that I offered was basic computer skills. When I say basic, I mean basic. I began with an assumption that these were people who were at least familiar with what a computer was. You know what they say about assumptions – they make an ass out of you and umption. I had to go back to the beginning, the very beginning and teach people basic keyboard. How to make capital letters, mouse skills. The difference between clicking, double clicking and left and right clicking.
Those frustrations aside tough, I had forgotten how wondrous computers and technology can be to those who have never experience their magic; that point when going to someplace like Google was new, and the idea that you could type in words and you could find out everything you were looking for them.
Technology – it's a cool thing. Like the air on my naked face. Wow, do I look like a baby.
Leave a comment
You must be logged in to post a comment.