Honda – 1, Dodge – 0
An article by
Don Quixote
No Comments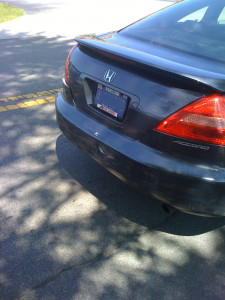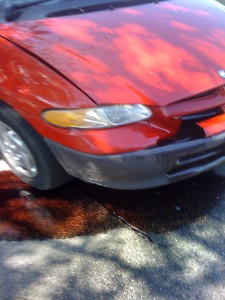 Well some stupid wench today was too busy on her cell phone to see that Michelle had been stopped waiting for two cars to pass before she could turn into the University (we car pool) and without breaking, she slammed into the back of the Accord.
While the bumper split in the center and popped from the frame on the left hand side, we drove it home. The ditz in the Doge, not so lucky – she had to have her bleeding wreck hauled off in the wrecker. On the plus side, no major injuries. On the downside, now we have to get it repaired (we have $200 left on the loan… I hate stupid people).
Leave a comment
You must be logged in to post a comment.